You did it! You made it to the end of the work week, and what an action-packed seven days it has been. This past week, Orage Masters IX kicked off from Retallack, Ahmet Dadali dropped another banger episode of Flip The Script, Tom Wallisch and 4bi9 Media teamed up on an awesome edit from Park City, and so much more. We've rounded up the top 5 videos, features and nibblets from freeskier.com this past week, and threw in some Friday-inspired tunes for you as well. So, besides hitting up TGI Friday's, listening to Rebecca Black and watching the movie Friday, end the week on a high note with #FreeskierFriday.
Top 5 Videos of the Week:
Skier doesn't have the speed on gap-to-rail; it doesn't end well.
Capturing the "true essence" of skiing in Uzbekistan in new edit from Whitehearts.
See the winners of the "Wanna be a Knight" online video contest.
Level 1 unveils finalist videos for Superunknown XI.
Ahmet Dadali roams the streets of Slovenia and Italy in new episode of "Flip The Script".
Top 5 Features of the Week:
Jackson Hole Rendezvous: A celebration of mountains, music and deep snow.
Heli ski guide Aaron Karitis dies following Haines avalanche.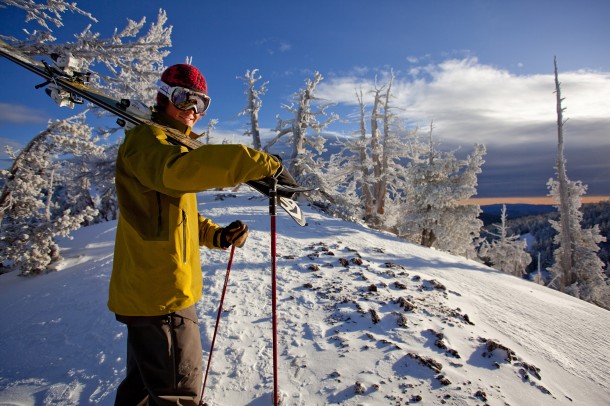 Gallery: Kick-ass Hollywood Ridge session highlights Wednesday at Orage Masters.
Everything you need to know about the 2014 Dumont Cup at Sunday River.
Holy backflip, Batman! See photos from Thursday's BC booter sesh at Orage Masters.
Top 5 Nibblets of the Week:
Level 1′s Superunknown XI Wild Card poll now open.
Watch Mike Riddle take a nasty slam in the pipe at the SFR Tour in Tignes.
Canada's Highway 93 to be renamed the "Sarah Burke Memorial Highway".
Head to Breckenridge April 28 for a private slopestyle training camp.
Schlopy's Tender Tinder Tips: A full-proof guide to hooking up this season.
Five Friday Songs:
Want more?
Q&A: Catching up with Noah Wallace about competing amid the Olympic craze
Introducing the Archive Collection of sunglasses from Smith Optics
Video plus Q&A: Tom Wallisch returns to Park City before ACL surgery